Our Policies and Procedures
Check-in is at 3:00 PM.
Check-out is at 10:00 AM.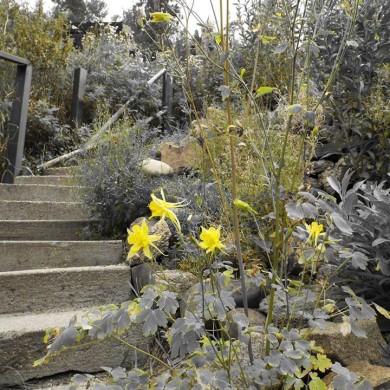 At time of reservation, a one-night NON-REFUNDABLE deposit will be charged to the credit card you provide.
$20 for each additional person, per night after maximum cabin capacity is reached (Some cabins do not allow extra guests).
$35 per pet, per cabin (Friendly, well-behaved pets welcome). Dogs must be on a leash at all times and never left unattended outside. If you are moving cabins within your stay, you must pay the pet fee for the additional cabin. See below for additional information.
Check-in is at 3:00 PM. Check-out is at 10:00 AM.
We have amazing trails right on the property; however, if you hike on our property, fish or swim in the river, you do so at your own risk.
We require that your reservation be paid in full at the time of your arrival.
Cancellation Policy: 

 
If you cancel for any reason whatsoever, you will not receive your one-night NON-REFUNDABLE deposit back. For cancellations with shorter than a 30 days' notice, you will be responsible for any nights that the cabin cannot be re-rented. 
No email cancellations are accepted. You MUST call to cancel your reservation. Email in the mountains is not reliable.
YOU ARE RESPONSIBLE FOR THE FULL NUMBER OF NIGHTS YOU RESERVE. There are no refunds due to late arrival or early departure. If you have any questions regarding this policy before you book, please feel free to contact Rustic River Cabins.
NO Show, NO Call: If you make a reservation and do not show up or call to cancel you reservation, you will be charged 100% of the remaining balance of the reservation as well as a $25.00 fee for not calling.
Reservation Changes or Splits are charged a $25.00 fee.
Pets: We provide a place for your pet to stay, but this is not a dog park. There is plenty of space for your dog to do his or her duty, but if your dog needs to run, Estes Park has a dog park. It is about 4 miles from Rustic River Cabins and we are happy to give you directions. We do have 16 acres of wildlife trails, but you will want to make sure you have your hiking boots on to take your dog for a long walk. If you change cabins within your stay, you will be charged the same pet fee for moving to that cabin. You are responsible for cleaning up after your pet so please don't forget the baggies.
Bath & Spa Towels: We provide the first set of towels in each cabin. If you are staying longer than four nights, we will provide a new set of towels upon your request. If you like fresh towels every day, there is a $15.00 fee per additional set. This fee is for the laundering of towels, the electricity it takes to launder them, and the extra use of our septic system.
Rustic River Cabins has a two night minimum stay.
Please note: Each of the cabins have a maximum number of people allotted. It is critical that the correct number of people staying in that cabin does not exceed that number. If you arrive with more than what you have listed in your reservation, we have the right to not honor your reservation. Larimer County has a health code that prohibits us from exceeding the maximum number of people for each cabin. This is for your safety.
For the safety and comfort of our guests, only paying guests are to be on the property. No unauthorized visitors are allowed at Rustic River Cabins without the knowledge and consent of management.
We do allow guests to smoke on the property, however, there is NO SMOKING in the cabins. Outdoor ashtrays are provided. Smoking is allowed outside ONLY per state law.
We look forward to your visit to Rustic River Cabins where folks come for the mountains…stay for the hospitality.



Make An Online Reservation.