Private Hot Tubs | Pet Friendly | Kitchens
Come for the mountains…stay for the hospitality.
Make An Online Reservation.
PLAN YOUR NEXT GETAWAY at rustic river cabins
Charming Cabins close to Estes Park.
Rustic River Cabins are tucked away in the Big Thompson Canyon just four miles from the center of Estes Park, Colorado, on the Big Thompson River (See Map). We are close enough to Estes Park to enjoy all that the city and the Rocky Mountain National Park have to offer – yet far enough from town to skip the crowds.
We offer seven all-season, pet-friendly cabins on 16 acres. The cabins sleep between 2 and 6 people. Built in the mid-1940s, the cabins have a rustic charm that make you feel like part of the Rockies. We wow you with charming décor, sparkling clean showers and bathrooms, and well-stocked kitchens.
You'll love how our cabins bring the outside in while still maintaining a modern feel, including flat screen TVs with satellite, free Wi-Fi, and microwave ovens. Five of our seven cabins offer a private hot tub, and we offer a large community hot tub for guests staying in a cabin without a private hot tub.
Why choose Rustic River Cabins
Plan your stay at Rustic River Cabins to enjoy the following and more!
Minutes From Downtown Estes Park
Minutes from Estes park. Pet-Friendly Cabins with Private Hot Tubs & Kitchens.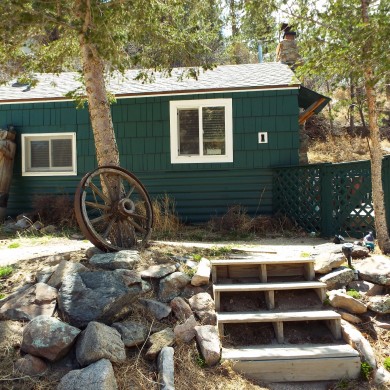 Cabin 1 - "Lady of the River"
Starting at $184
Learn More and Check Availability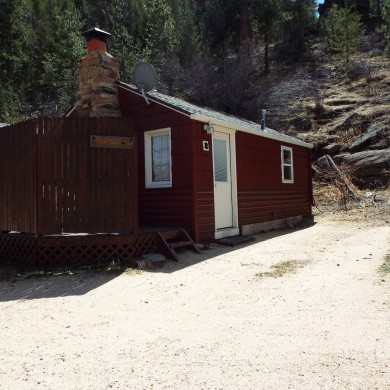 Cabin 2 - "Bears paw"
Starting at $150
Learn More and Check Availability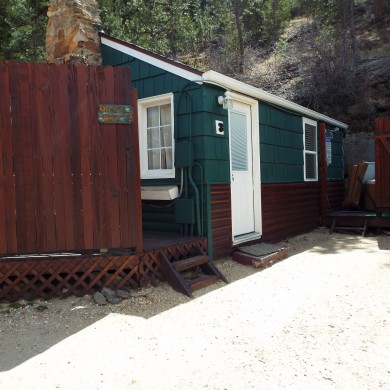 Cabin 3 - "Milky Way"
Starting at $184
Learn More and Check Availability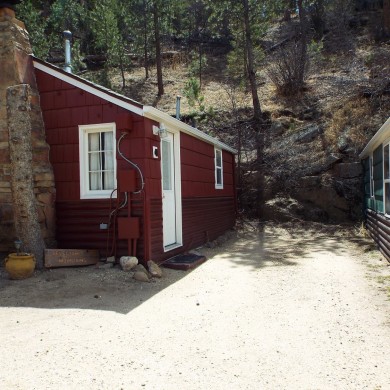 Cabin 4 - "Delectable Mountains"
Starting at $184
Learn More and Check Availability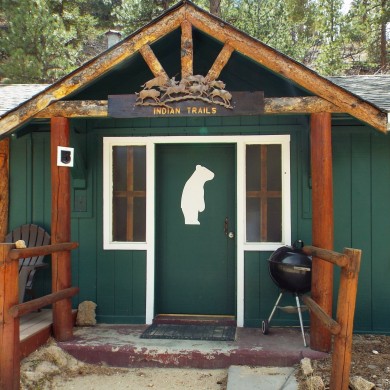 Cabin 5 - "Indian Trails"
Starting at $199
Learn More and Check Availability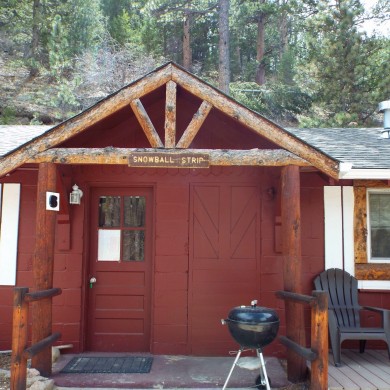 Cabin 6 - "Snowball Strip"
Starting at $199
Learn More and Check Availability
"We loved our stay here! Such a cozy little cabin, well heated with lots of natural light. The kitchenette is stocked with all the basic wares you need to make a meal, with a well stocked grocery store nearby. The private hot tub with our unit was amazing after a long day hiking RMNP! We can't wait to come back next year for another mountain getaway."
Jennifer S.
5-Star Google Review 7/2021
About Rustic River Cabins
How to make a reservation?
Our reservation system is in real time. If you see a cabin available in the reservation system, it is ready for you to reserve. Once you reserve your cabin, it is pulled out of the reservation system so we never experience double booking.
We hope the reservation process is easy and simple to use, but we are happy to answer any questions you may have, just give us a call at 970-586-8493 if you need assistance.
What time is check-in and check-out?
Check-in is at 3:00 p.m.
Check-out is at 10:00 a.m.
What is your pet policy?
$35 per pet, per cabin (Friendly, well-behaved pets welcome). Dogs must be on a leash at all times and never left unattended outside.
If you are moving cabins within your stay, you must pay the pet fee for the additional cabin. See below for additional information.
What is your cancelation policy?
If you cancel for any reason whatsoever, you will not receive your one-night NON-REFUNDABLE deposit back. For cancellations with shorter than a 30 days' notice, you will be responsible for any nights that the cabin cannot be re-rented.
No email cancellations are accepted. You MUST call to cancel your reservation. Email in the mountains is not reliable.