History of Rustic River Cabins
Learn about the history of Rustic River Cabins and the Big Thompson Canyon.
Before the arrival of the automobile, the Big Thompson Canyon was one of the most isolated locations in Colorado east of the Continental Divide. During the late 19th century, the upper Big Thompson was home to a few prospectors, hunters, and timber cutters. Home stakers and land speculators arrived in the upper canyon relatively late. On December 3, 1903 , the U.S. General Land Office declared a homestead of 160 acres in the Big Thompson Canyon to David Anderson.
Over the following year, the land was platted and Anderson sold 14 building sites in the Loveland Heights development to various Loveleand businessmen by 1905. Early purchasers built cabins to spend their summers enjoying the canyon's scenery and moderate temperatures.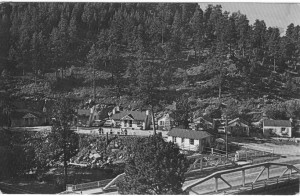 Hillcliff Motel with camel back pony truss bridge.
The journey to reach this isolated gateway was not always the best part of the vacation. From 1904 to the late 1930s, a narrow dirt path known as the Big Thompson Canon Motor Road hugged the river's curves. There is no indication from the 1926 Sanborn maps that there were any building in this location.
In 1937, the federal government replaced the Big Thompson Canon Motor Road with the canyon's first two-way paved highway, US 34. The new design eliminated a number of the old wooden bridges and introduced two identical camel back pony truss bridges.
First known as the Hillcliff Motel, Larimer County business directories from the late 1940s into the mid-1960s indicate the occasional changes of the motel's name, but do not record the changes in ownership. In 1950, the complex expanded by two cabins. By the mid 1960s the Hillcliff advertised ten "modern housekeeping and completely furnished" cottages for two people at $8 a night and $10 to $12 for four people.
During the 1960s and 1970s Joseph Corey owned the Hillcliff. According to Larimer County Assessors records the Big Thompson Flood of 1976 avoided damaging what is now Rustic River Cabins. In the mid-1980s, owner Elizabeth Fischer changed the motel's names from the Hillcliff to Edgewater Heights Cottages.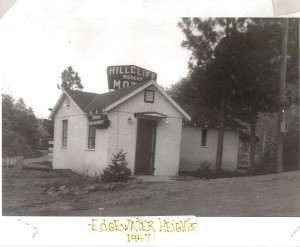 Hillcliff Motel, now Cabin 8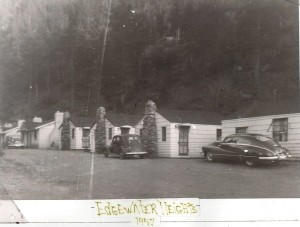 Edge Water Heights now Rustic River Cabins
During the 1990s the Kiser family owned the complex. Since 2003, the it has been called Rustic River Cabins.
On July 31, 2012 James and Jeanine purchased the property and are still running it today.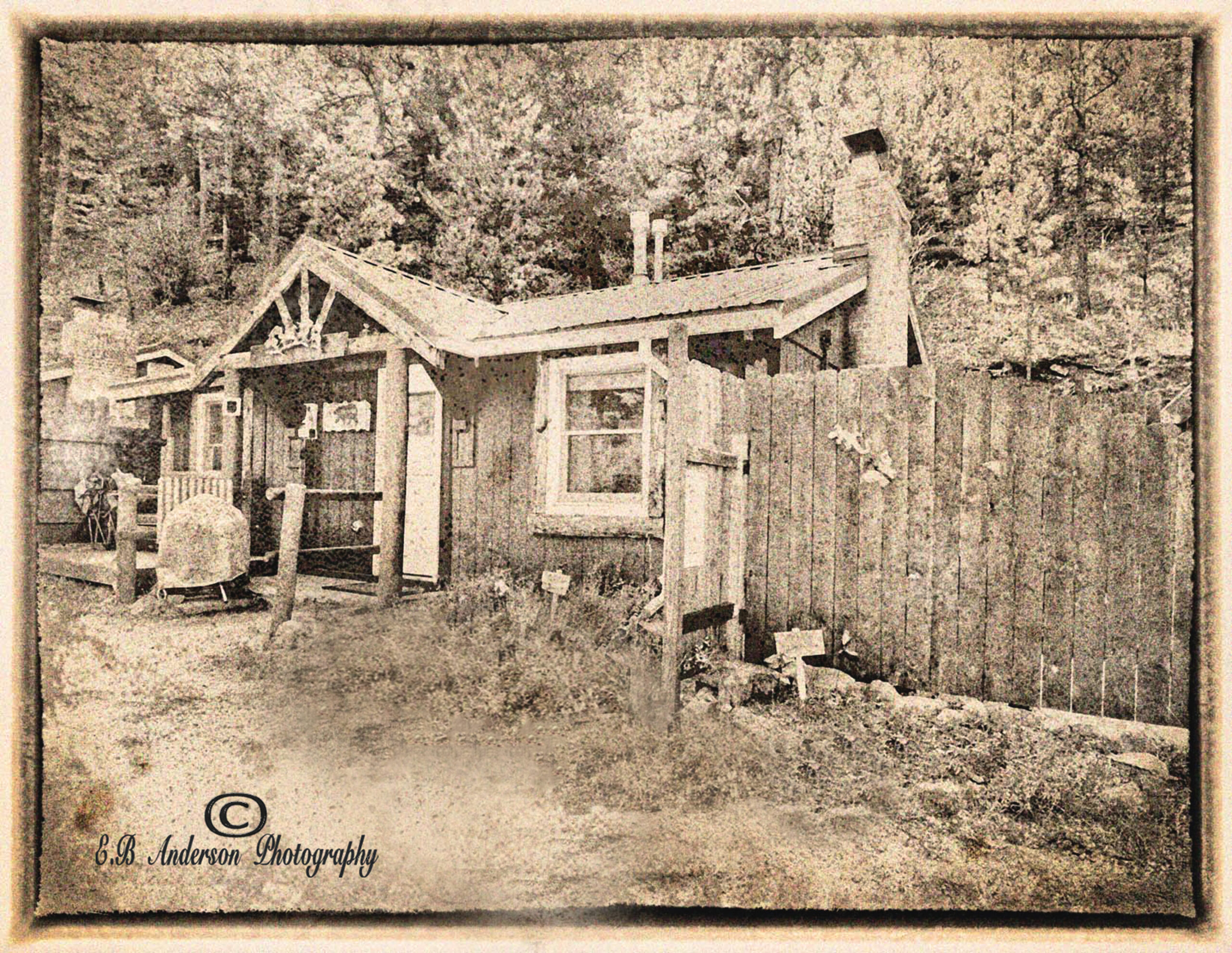 Make An Online Reservation.